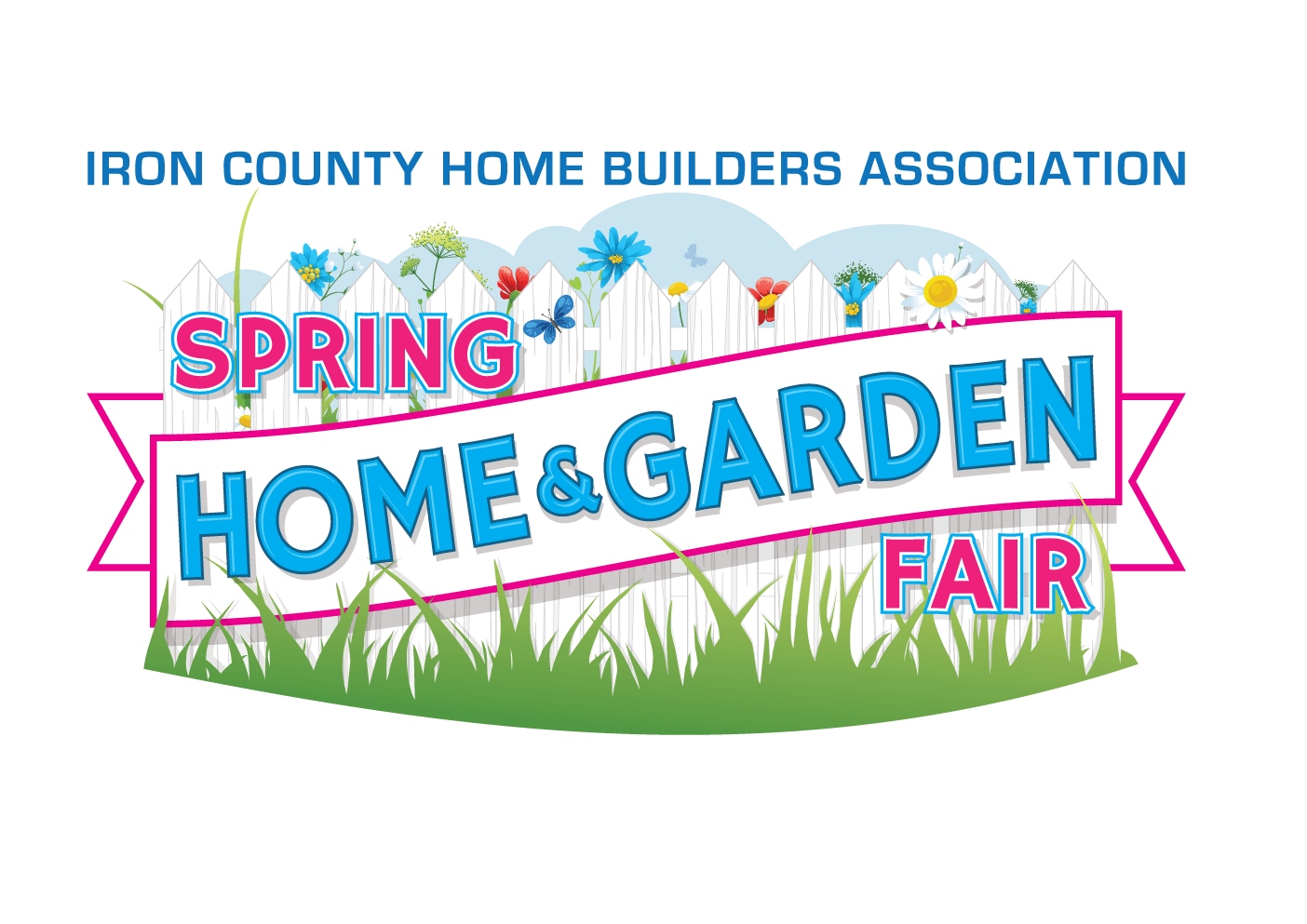 @ The Diamond Z Arena in Cedar City
Friday April 19: 3pm - 8pm
Saturday April 20: 9am - 4pm
Benefit Breakfast: Saturday April 20 - 8am to 10am - $5 per person
Cashdyn is 2 years old and the youngest of three boys. He is the son of Laramy and Kaitlyn Brindley. In February 2021 when Cashdyn was 7 months old he had what the doctors thought was a cyst removed from behind his right eye. After surgery his parents were told that it was a tumor and they successfully removed it all but soon after results came back that it was Spindle Cell Rhabdomyosarcoma. Within a week he had many scans and a port placement surgery followed by four chemo medications. This treatment plan was weekly and included several shots given by mom and four weeks of Proton radiation. He had many follow up appointments with his plastic surgeon and two eye specialists who paid close attention to his eye after the effects of radiation. After the 1.5-year treatment plan Cashdyn had completed and had clear scan results in August of 2022. The doctors were hopeful that it wouldn't come back but with this type of cancer the cells grow rapidly, fuse together and spreads out like a spider web, hiding from scans until a new mass formed. They warned his parents that it's likely it would come back within the first year but the chances were less likely if he hit the two year mark. They would continue with MRI and CT scans every three months to keep a close eye on things. In September 2022 just six short weeks of being chemo free Cashdyn's mom found a new lump in his salvatory gland. He had surgery and they were able to successfully remove the tumor. Shortly after it was confirmed that his cancer had come back or maybe never really went away. He started a new more intensive treatment plan with weekly chemo that also included 5 weeks of Proton Radiation for which Cashdyn, and his mom relocated to Salt Lake for. He handled it like a champ! Cash lost a lot of weight in the beginning and had to have a NG feeding tube placed. He will continue to have the feeding tube until he can maintain his weight on his own. This treatment has been harder on him with many trips to the ER, blood transfusions and even had to take a ride with life flight to Primary Childrens. Cash has an amazing team of doctors that keep a close eye on him. He continues to see two eye specialists every four months along with his radiologist and will continue his weekly treatments into late summer.
Cashdyn has a fun-loving personality! He loves to play outdoors with his brothers and his dogs Jax and Django. Cash enjoys camping and riding his bike and four-wheeler with his brothers. They are best buddies!
Through this experience Cashdyn's family has received amazing love and support from there family friends and community. They appreciate and are truly grateful for everyone that has stood with them and helped them through this difficult time.
Candice Masterson is a loving wife to Robbie and mother to her two beautiful daughters. Oaklee who will be 5 in May and Berklyn who just turned 1. They live in the cute town of Kanarraville. As a family they love to be outdoors, riding horses, riding bikes, hiking, camping, fishing, and hunting. Candice enjoys her days being a homemaker and teaching the girls.
In July of 2022 at 30 years old Candice was diagnosed with stage 3 Melanoma skin cancer. She underwent wide excision surgery to remove the melanoma on her arm and an axillary sentinel node dissection. Unfortunately, the cancer had spread to the lymph nodes as well. In September she started immunotherapy treatment. Recent ultrasounds and CT scans discovered the treatment hasn't been effective and more surgery will be required. She will undergo another axillary lymph node dissection surgery to remove all the lymph nodes in the axillary and the tissue surrounding it. Additional treatment will follow with hopes of being more effective.
"Through all the trials and challenges I have faced I have seen and felt how much my Heavenly Father and Jesus Christ loves me. Through the ups and downs and every step of this journey. His love has shown through friends, family, this amazing community, and even strangers. He has empowered me and pushes me to keep going and not give up. He has helped to comfort my girls and husband. Many prayers have been answered when we have trusted in him. Heavenly father knows me along with each one of you. When we put faith and trust in God all our fears and worries go away, we feel at peace, and everything will work out" – Candice Masterson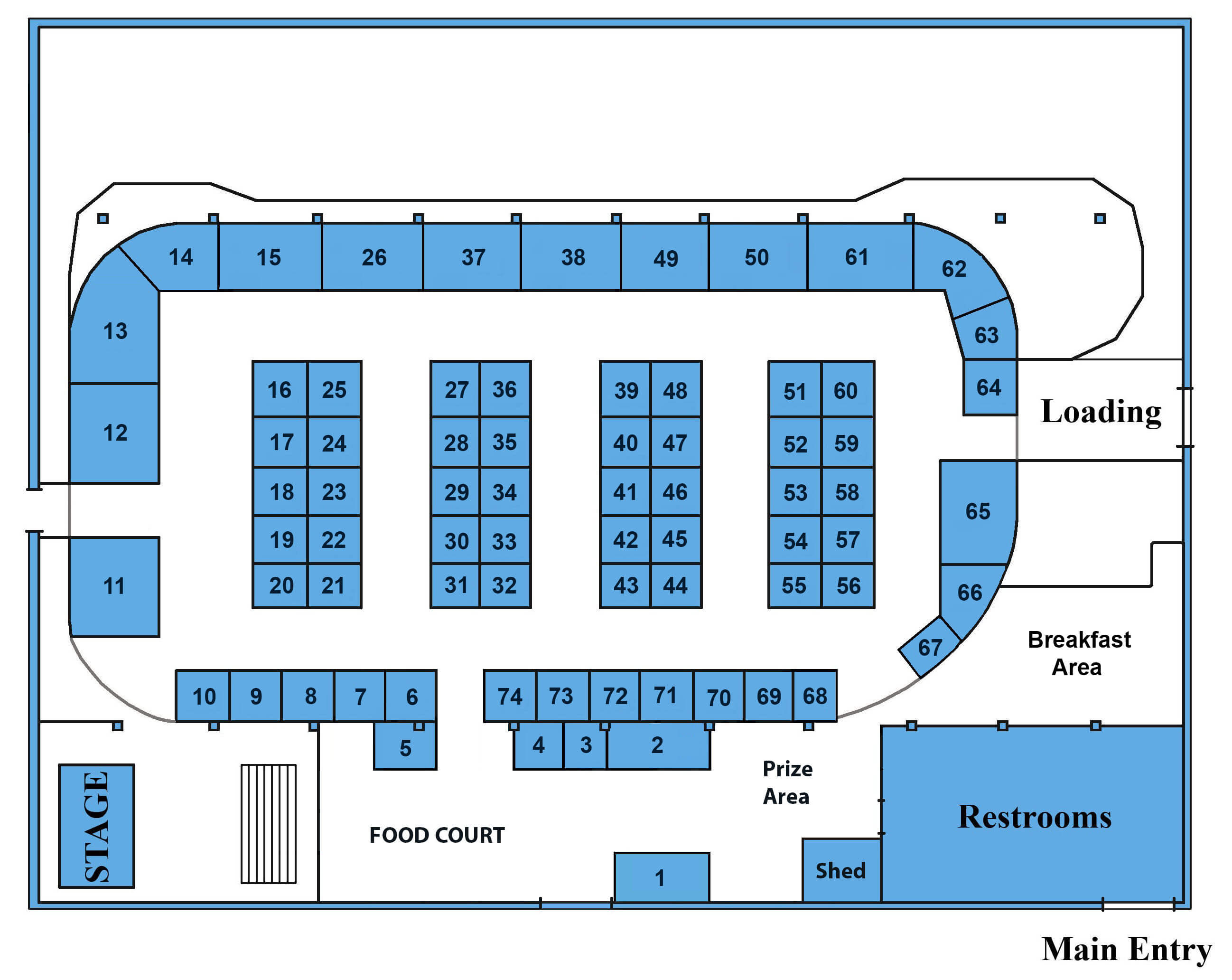 Jones Paint and Glass (Booth #74) GOLD SPONSOR
Paul Kerr – Manager: pkerr@jonespg.com
Chad Barnes – Windows & Door Manager: cbarnes@jonespg.com
Rod Kennedy – Paint Manager: rkennedy@jonespg.com
38 E 1600 N, Cedar City, Utah 84721
Phone: 435-586-3800
Website: Jones paint & Glass
Social Media: Jones paint & Glass
Mountain Lighting & Design (Booth #21) GOLD SPONSOR
Randy and Jill Wilson, Owners
50 West 400 South, Cedar City, Utah 84720
Phone: 435-586-5502
Email: sales@mountainlighting.com
Website: Mountain Lighting
Social Media: Mountain Lighting
Rocky Ridge Landscape Rock & Roll-offs (Booth #65) GOLD SPONSOR
Blake DeMille, Owner
500 North 600 West #1
Cedar City, Utah 84721
Phone: 435-867-1368
Web Page: Rocky Ridge Rock
Social Media: Rocky Ridge Rock
BOOTH VENDORS IN ALPHBETICAL ORDER
Accident & Injury Chiropractic Clinic (Booth #4)
Justin Biggs, DC, CCSP
943 S. Main St., Cedar City, UT 84720
Phone: 435-867-8883
Email: docjebiggswk@gmail.com
Big Toms Pest Control (Booth #42)
Owner: Tom Crockett
P.O. Box 212
Cedar City, Utah 84721
Phone: 435-586-7337
Email: bigtomspest@gmail.com
Website: Big Tom's Pest Control
Big Trees Nursery ( Booth #14)
Kassie Pebworth
240 North 100 East, Kanarraville, Utah84742
Phone: (435) 867-0341
Email: bigtreesnursery@live.com
Website: Big Trees Nursery
Bountiful Harvest (outside)
Will Holm
PO Box 661, Cedar City, UT
Phone: 435-704
Email: fin2food@tekomail.net
Website: fin2food.com
Budget Blinds (Booth #47,48)
Cameron Gentry
476 E Riverside Dr. Ste B-8, St. George UT 84790
Phone: 435-691-3435
Email: stgeorgeadmin@budgetblinds.com 
Website: https://budgetblinds.com/stgeorge/
Bulletproof Synthetic Coatings (Booth #68)
Brooke Gowen
Phone: 435-602-9169
Email: brooke@bpsyntheticcoatings.com
Website: www.bpsyntheticcoatings.com
Captain Ron's Home Inspections (Booth #39)
Ron Hinrichsen
1281 N 3575 W, Cedar City UT 84721
Phone: 435-263-1407
Email: captainronllc@gmail.com
Social Media: facebook.com/captainronllc
Cart-a-Crete Concrete to Go (Booth #11)
Daxon Holmes
942 North Airport Road, Cedar City, Utah84721
Phone: 435-867-8165
Email: cartacrete@gmail.com
Website: Cart-a-Crete
Cedar City Motor Company (Booth #50)
Cedar City Motor Company
Mike Haigler
1010 N. Main St, Cedar City, UT 84721
Phone: 435-586-9435
Email: Mike@cedarcitymotorcompany.com
Website: Cedar City Motor Company
Cedar Equipment Rental (Booth #66)
Harold Barlow
610 E 5600 N Enoch UT 84721
Phone: 866-237-2375
Email: office@cedarequipmentrental.com
Website: cedarequipment.com
Social Media: Cedar Equipment Rental
Cedar Rolfing Center (Booth #4)
Erik Mackelprang
943 S. Main St., Cedar City, UT 84720
Phone: 435-590-7466
Email: cedarrolfingcenter@gmail.com
Cedar Valley Heating & Air Conditioning, Inc. (Booth #56)
Dayne Eason
1400 North Main Street, Unit A
P.O. Box 1165
Cedar City, Utah  84721
Phone: 435-586-8788
Email: cedarvalleyheatingandair@gmail.com
Central Iron County Water Conservancy District (Booth #8)
Paul Monroe
88 E Fiddlers Canyon Rd. Ste 220, Cedar City UT 84721
Phone: 435-865-9901
Email: p.monroe@cicwcd.org
Website: cicwcd.org
Social Media: Facebook CICWCD
Cross Hollow Grill (Diamond Z Arena Concession Stand)
Thom Chapman
Phone: (702) 403-7533
Email: jtchapmannv@gmail.com
D& P Performance (Booth #38)
Laci Werner
110 E. Center Street
Cedar City, Utah 84720
Phone: 435-586-5172
Email: Laci@dandpperformance.net
DeMille Turf Farm, Red Cedar Rock and Landscape Supply (Booth #20)
Diane and Dean DeMille, Owners
Phone: 435-586-9797
Red Cedar Rock and Landscape Supply
1425 North Main St, Cedar City, Utah 84721
Phone: 435-586-0490
Email: deanod60@hotmail.com
Dottera (Booth #52)
Mauri Bleazzard
Phone: 435-531-1562
Dream Vacations (Booth #40)
Shelly Hadley
Phone: 435-572-2181
Email: shadley@dreamvacations.com
Website: memoriesarecalling.com
Eagle Ridge Floors-To-Go (Booth #33)
Ray Conger, Owner
Sales Rep: Rebecca Brown
2086 North Main, Cedar City, Utah 84721
Phone - 435-867-5807
Email: ray@eagleridgefloors.com;
Website: Cedar City Floors To Go
ERA Realty Center (Booth #24)
Liz Kelly
Phone: 435-253-2652
Brinly Knight
Phone: 435-979-1379
Email: lizkaekelly@gmail.com
Website: ERA-Liz Kelly
Farm Bureau Financial Services (Booth #32)
Andrew Losse
535 S Main St#8, Cedar City, UT 84720
Phone: 435-5869288
Email: andrew.losee@fbfs.com
Website: Farm Bureau Financial - Andrew Losee
Social Media: The Brown Insurance Guy
Float My Boat Rentals (OUTSIDE)
Jason & Stacy Nelson
Phone: 435-559-8833
Email: rentals@floatmyboat.info
Go Civil Engineering (Booth #10)
590 N 800 W, Cedar City UT 84721
Phone: 435-586-9592
Email: billing@gocivil.net
Website: gocivil.net
Hone Insulation (Booth #30)
Abbey Duran
474 W 1425 N Unit C2, Cedar City UT 84721
Email: abbeyduran17@yahoo.com
Hot Tub & Sauna St. George (Booth #13)
Kriss Bush
1552 Gateway Dr Ste #12, St. George UT 84770
Phone: 435-218-4193
Email: kriss@hottubsaunashop.com
Website: hottubsaunashop.com
IFA Country Stores (Booth #62)
Sam Mortensen, Manager
905 South Main Street, Cedar City, Utah 84720
Phone: 435-592-5257
Hours: Mon-Sat 8am-8pm
Website: IFA Country Store
Imperial Window & Door (Booth #67)
Jennifer Padilla
380 S Main St., Cedar City UT 84720
Phone: 702-403-0903
Email: jenn@imperialwindow.com
Website: https://imperialwindow.com/
Innovative (Booths #16,17)
Robert Serdoz
472 N 2150 W Unit #3 Cedar City, UT 84721
Phone: 702-568-9006
Email: info@innovativenow.com
Website: Innovative
Intercap Lending (Booth #25)
Dewey Warner
435-586-9740
1760 N Main St. Suite 210
Cedar City, Utah 84721
dewey@intercaplending.com
tyler.rowland@intercaplending.com
heidi@intercaplending.com
Website: Intercap Lending
Iron County Fair (Booth #63)
Susan Blackner
Phone: 435-879-1339
Email: sblackner@ironcounty.net
Website: ironcountyfair.net
Irongate Custom Homes (Booth #3)
Nate Thayer
Phone: 435-704-1474
Email: irongatebuilders@gmail.com
Webpage: Irongate Custom Homes
Iron Mountain Plumbing (Booth #15)
Daniel Tanner
2354 W 850 N Cedar City, UT 84721
Phone: 435-557-3552
Email: office@ironmountainplumbing.com
Website: Iron Mountain Plumbing
JJ's Window Cleaning & Blinds (Booth #55)
Owner Jason & Amanda Barlow
P.O. Box 331, Cedar City, Utah 84721
Phone: 435-865-5850
Email: Amanda.brlw@gmail.com
Website: JJ's Window Cleaning and Blinds
Kurtbuilt (Booth #47)
Kurt Lefevre
294 N 700 W, Cedar City UT 84721
Phone: 435-559-1999
Email: kurtthebuilder@gmail.com
Legacy Flooring Center (Booth #46)
Brady  Hall
965 S Main
Cedar City, Utah 84720
Phone: 435-590-0646
Email: bradyhall@legacyflooringcenter.com
Website: Legacy Flooring Center
Social Media: Legacy Flooring Center
Mountain America Credit Union (Booth #71)
Amy Olerain
1701 Royal Hunte Dr., Cedar City UT
Phone: 385-522-4804
Email: aolearain@macu.com
Website: macu.com/aolearain
Nite Time Decor (Booth #18)
Freeborn Demille
Phone: 435-590-2997
Email: freebornd@swplumb.com
Outside the Box (Booth #60)
Don Busteed
Phone: 657-445-0125
Email: cuttingboardartisan@hotmail.com
Perfectly Polished (Booth #45)
Sharon Thornock
546 East Wagon Trail Drive
Cedar City, UT 84721
Phone: 801-597-2059
Email: sharonthornock@msn.com
Website: colorstreet.com/sharonthornock
Pioneer Floor Coverings and Design Center (Booth #49 )
Rob Wankier, Owner
Glenn Graff, Sales Mgr.
1166 S. Sage Dr. Ste. B, Cedar City, UT 84720
(435) 586-3232
Website: Pioneer Flooring
Proforma Business Solutions (Booth #73)
Paula Bell and Rob Christie
P.O. Box 634
New Harmony, Utah 84757
Phone: 801-867-1867 or 435-705-1605
Email: proforma@infowest.com
Website: Proforma
Pro Lifting Solutions (Booth #27)
Luke Nehring
Phone: 605-716-0300
Email: admin@rapidfoundationrepair.com
Pure Cooking (Booth #53)
Bridgette Gentry
Phone: 435-668-9456
Email: purecookingllc@gmail.com
Red Rock Aqua Systems DBA Hyla Southwest (Booth #43)
Tim VanVranken
2716 S 3640 W
Hurricane, Utah 84737
Phone: 435-319-6102
Email: hylasw@hotmail.com
Website: www.hyla-southwest.com
Red Rock Spas (Booth #61)
Shayann Mackey
1420 S Providence Center Drive
Cedar City, UT 84720
Phone: 435-635-6853
Email: shayann.redrockspas@gmail.com
Hurricane Location: 690 W State St., Hurricane Utah
St. George Location: 1330 w Sunset BLVD Suite K St. George Utah
Website: www.redrockspas.com
Sandalwood Homes (Booth #58)
Cecilie Evans
Phone: 435-590-8934
Social Media: Sandalwood Homes
Selby Custom Closets (Booth #64)
Corban Selby
Phone: 435-592-0301
Email: selbycustomclosets@gmail.com
Selby Insulation (Booth #64)
Bob Selby
Phone: 435-263-3359
Email: selbyinsulation@gmail.com
Website: selbyinsulation.com
Service King (Booth #26)
Dan Fessia
1038 W Industrial Road
Cedar City, UT   84721
Phone: 435-531-1337
Email: office@servicekingutah.com
Website: Service King
Southern Utah Veterans Assoc. (Booth #59)
Chuck Waddell
Phone: 907-252-1365
Email: boatheaver@yahoo.com
Website: suveterans.com
Southwest Tech (Booth #37)
Karyn Keanaaina
757 West 800 South, Cedar City, Utah 84720
Phone: 435-865-3910
Email: kkeanaaina@stech.edu
Website:www.stech.edu
Southwest Plumbing (Booth #9)
Karrie Matheson
690 North Main, Cedar City, Utah 84720
Phone: 435-586-6464
Email: karriet@swplumb.com
Website: SW Plumbing
Sport Court of Southern Utah (Booth #19)
Clint and Natalie Waters
Phone: 435-586-1282
Email: sportcourt12@gmail.com
Website: Sport Court of Southern Utah
State Bank of Southern Utah (Booth #44)
Mortgage & Construction Loans
1322 South Interstate Drive, Cedar City, Utah 84720
Phone: 435-586-4114
Email: sdennett@sbsu.com
Website: www.sbsu.com/mortgage/
Steamroller Copies  (Booth #36)
Heather Wayman
96 N main Street, Cedar City, UT 84720
Phone: 435-233-7893
Email:  cedar@steamrollercopies.com
Website: www.steamrollercopies.com
Stout Roofing (Booth #29)
Clint Sullivan
2393 W 580 N Cedar City, UT 84721
Phone: 435-867-4492
Email: clints@stoutroofing.net
Website: Stout Roofing
Swift Heating & Air (Booth #6)
Amy Benesch
Phone: 435-704-0106
Email: office@accountscc.com
Website: swiftheatac.com
Tacos Don Lalo (FOOD COURT)
MiMi Serrano
Phone: 435-233-8259
TDS Telecom (Booth #35)
Ashley Michaelson
912 W 1600 S #B103 St. George, UT 84770
Phone: 435-817-2632
Email: ashley.michaelson@tdstelecom.com
Website: TDS Telecom
The Corn Dog Company Cedar City (Food Court)
Matt Boulton
Phone: (435) 705-8127
Email: corndog.cedarcity@gmail.com
Social Media: Corndog Company Cedar City
The Outdoor Kitchen Kit (Booth #22)
Troy Poll
2020 Flora Tech Rd #48, Hurricane UT 84737
Phone: 702-900-5620
Email: sales@theoutdoorkitchenkit.com
Website: theoutdoorkitchenkit.com
TNT Industries (Booth #69)
Gabe Tilley
491 S Main St., Ste 11, Cedar City, UT 84720
Phone: 435-233-6934
Email: tntindustriesllc@yahoo.com
Website: tnthomeexteriors.com
Social Media: TNT Industries
Tradeworks (Booth#28)
Tammy Gardner
650 N Red Stone Road, Unit 15
Washington, Ut 84780
Phone: 801-660-8890
Email: tgardnersinbox@gmail.com
Travis Larsen Construction (Booth #23)
Travis  Larsen
444 S Main Street Ste., B3
Cedar City UT, 84720
Phone: 435-531-1096
Email: travislarsenconstruction@yahoo.com
Website: Travis Larsen Construction
TrimLight of Southern Utah (Booth #70)
Bonnie Jorgensen
517 West Mountain Dr.
Cedar City, Utah   84720
Phone: 435-592-5699
Email: trimlightsu@gmail.com
Website: TRIMLIGHT
Tropical Bullfrog Spas (Booth #72)
Shandi Evertson
Phone: 435-688-8797
Email: shandi@tropicalspas.com
Website: tropicalspas.com
Tytan Security (Booth #34)
Scott Lee
888 S Sage Dr. Ste 1A, Cedar City UT 84720
Phone: 435-263-0506
Email: data@tytansecurity.com
Website: www.www.titansecurity.com
USU Extension-Master Gardeners (Booth #57)
585 N Main Street, Cedar City, Utah 84721
Phone: 435-586-8132
Email:
Velocity Homes (Booth #7)
Nash Baltzer
695 W 200 N, Cedar City, Utah 84721
Phone: 435-592-6563
Email: nash@velocitybuilders.com
Website:Velocity Builders
Social Media: Velocity Homes
Veterans Contracting, Inc. (Booth #68)
Brian Cotham
6757 N 2300 W, Cedar City UT, 84721
Phone: 435-429-0921
Email: brianc@vetsenergy.com
Website: www.vetsenergy.com
Wahweap Insurance (Booth #54)
Tyler Jensen
444 S Main St. #A3 Cedar City UT, 84720
Phone: 435-586-5904
Email: tyler@wahweapinsurance.com
Website: www.wahweapinsurance.com
Social Media: Wahweap Insurance
Weatherguard (Booth #41)
Ray Ferguson
P.O. Box 321, LaVerkin, Utah   84745
Phone: 435-619-2583
Email: weatherguardutah@gmail.com